SUPER SACADA is a volleyball tournament open to all amateur players, 12 years and older. The event will take place in Salvador (Bahia, Brazil), from 8am to 4pm next April 02.
In its first edition, the event will gather over 4000 people and will be a great celebration of integration through sports. There will be 100 volleyball courts side by side by the sea of Salvador.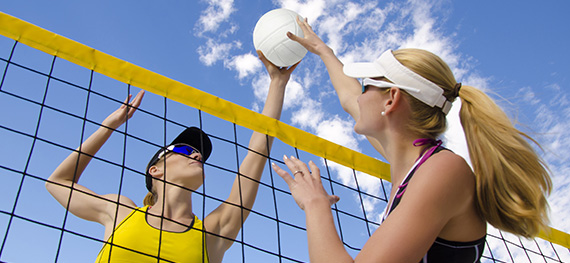 Children and teenagers may attend SporTV Volleyball School, where a team trained especially for the event will be offering lessons on volleyball basic skills. The event will also include an exclusive area for the practice of Sitting Volleyball.
In a partnership with Unijorge University, Super Sacada will also keep an eye on the volleyball practice and the health of all participants. There will be more than 500 volunteers providing guidance on volleyball basic skills in all courts, as well as pain and injury clinics and muscle relaxant activities.
Join us in this great party! REGISTER